Art School in a Box
2NQ Team, 20 February 2021
We are delighted to announce our next art project in collaboration with Islington Mind, funded by Arts Council England.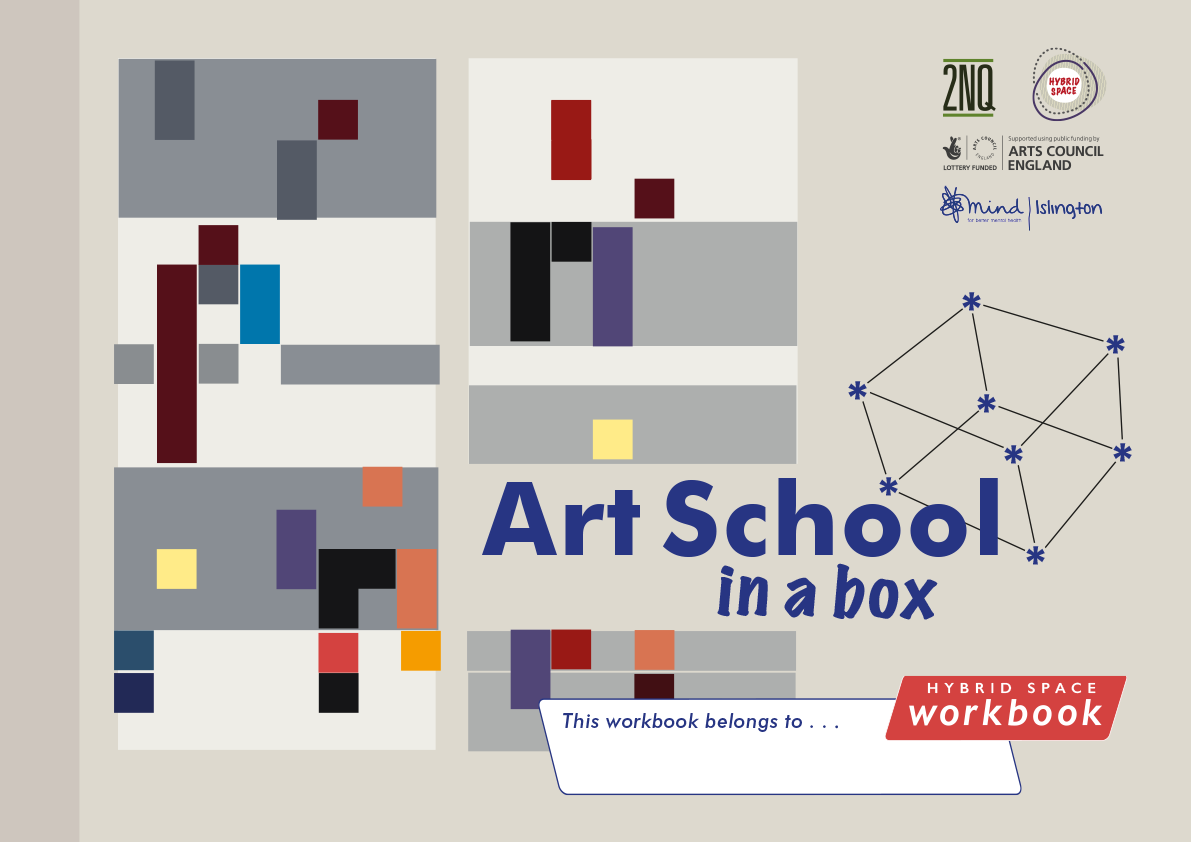 Art School in a Box is a series of 6 online workshops for Islington Mind clients with artist and 2NQ curator Simon Poulter. The course is delivered on Zoom and participants are given a workbook and materials in advance.
Those who take part need no experience of art to do these workshops, just a willingness to turn up every week. Over the six weeks, they will engage in a friendly way with a variety of materials and processes. The taught environment is fun and a chance to meet other people.
The sessions cover painting, drawing, printing and design, with the option to follow through on the work each week at home. At our Safe Space workshops last year, we  found that people enjoy the regular nature of joining in and finding their own creativity at their own pace. The workshops are co-hosted by Sallie Fellowes from Islington Mind.
The workshop sessions will take place every Tuesday 11am – 12pm from 23 March.
If you are a client of Islington Mind and would like to join this group please email sallie.fellowes@islingtonmind.org.uk.
All materials will be provided for collection from Islington Mind's Isledon Road office in the first week of March. Priority will be given to people who have not previously joined one of Simon's workshops.