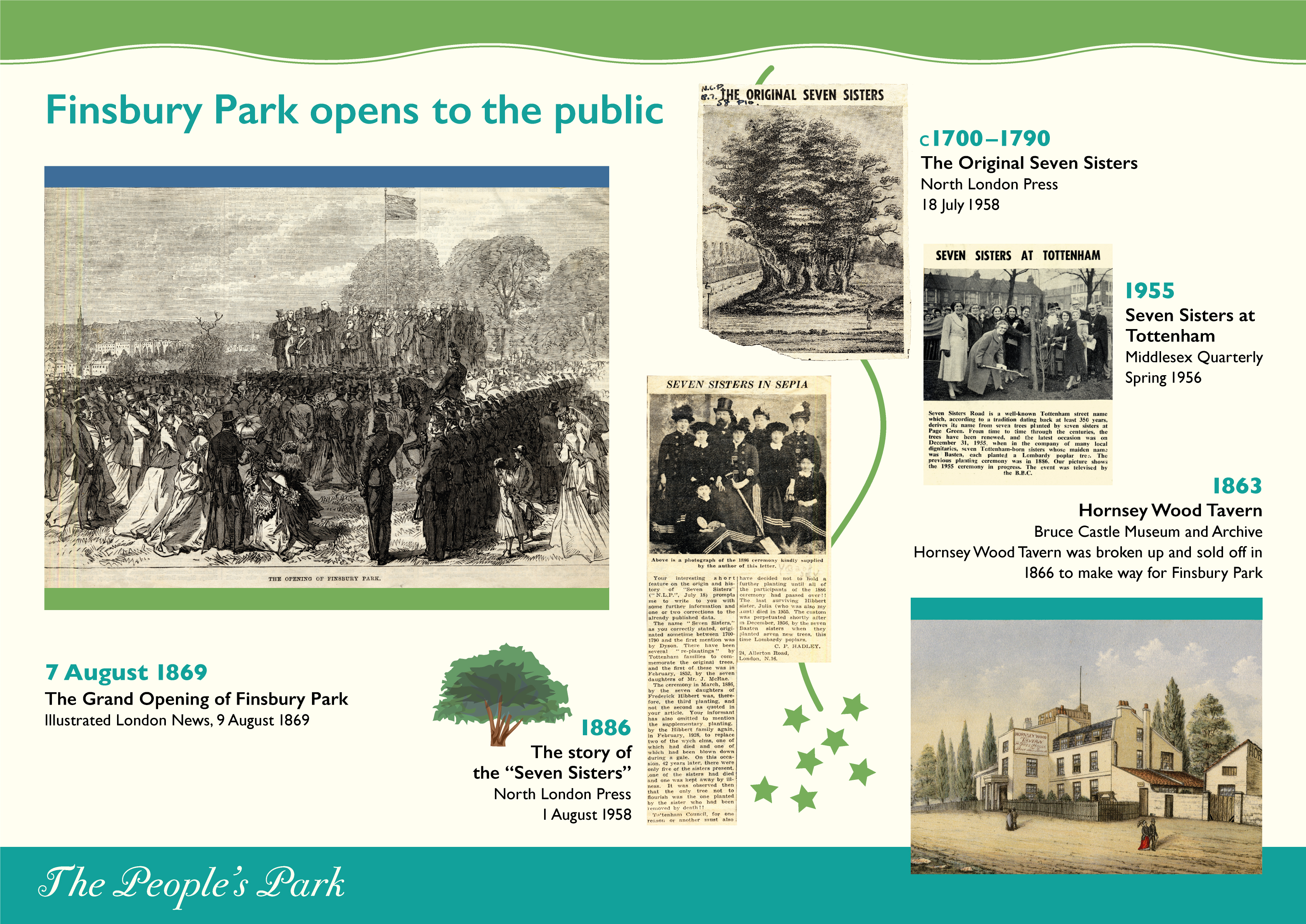 02. Finsbury Park opens to the public
Finsbury Park was opened in 1869, but its origins lie in the rapid urbanisation and expansion of London in the Victorian period. Hornsey Wood (as the area was then known) was part of the Prebend of Brownswood. A local tea room became the Hornsey Wood Tavern: a popular destination for Londoners to escape the increasingly polluted and expanding city.
Records from the early 1800s show that Hornsey Wood was a popular place for sporting activities such as cricket, quoits, coursing, skittles and four corners. Cock-fighting was also an attraction, often patronised by royalty and landed gentry.
Plans for creating a new park were originally drawn up in 1850. At first it was to be called Albert Park, but eventually Finsbury Park was settled on. In 1857, an 'Act for the Better Local Management of the Metropolis' was passed by Parliament, empowering the Metropolitan Board of Works to make changes to streets, roads and passages and, crucially, to create new parks, pleasure grounds and other open spaces. The proposed park was not without opposition from local residents, and it took a further 12 years until the park was finally opened to the public at a grand opening ceremony on 7 August 1869.
The People's Park: augmented reality
As part of the exhibition we have created an augmented reality trail which you can access by using your smartphone to scan the QR code on the boards in the park. This allows you to explore a host of questions and images linked to the themes and stories on the nearby boards.
Below is an image of Hornsey Wood Tavern, which was demolished to make way for Finsbury Park. Find out more about this area before the park was built here.