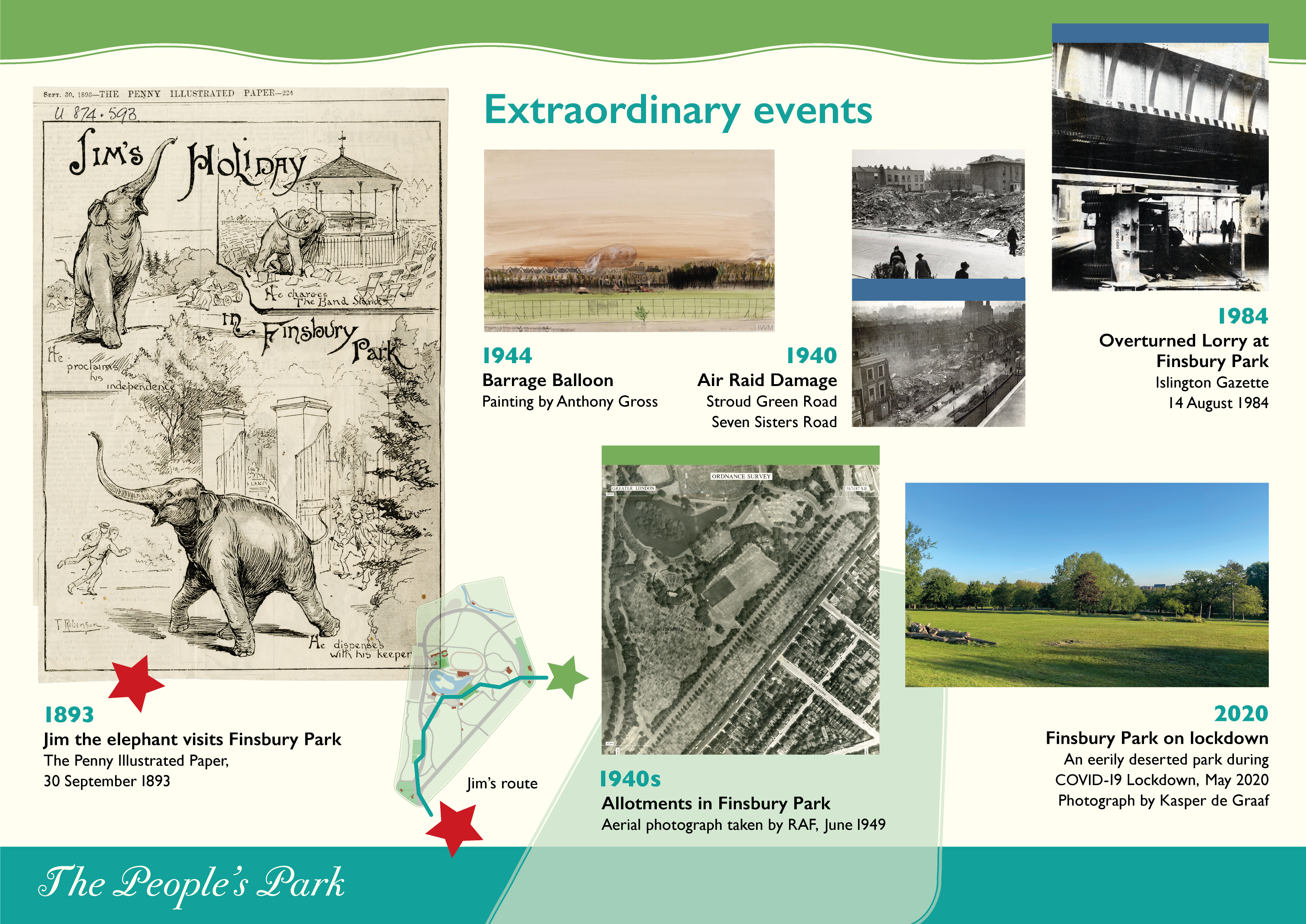 06. Extraordinary events
​Finsbury Park has seen many extraordinary events, not all of them connected to the radical politics of London.
One of the most notable was the rampage of Jim the Elephant in 1893, as described in the press cutting on the other side of this board. With a fanfare of loud trumpeting, Jim charged the bandstand, damaged a number of chairs and the hapless keeper enlisted bystanders and the local police to chase him as he eventually ran into Blackstock Road.
Finsbury Park saw its fair share of 'action' during World War 2, including bomb damage in surrounding streets, gun emplacements where the present running track is located, and more than one barrage balloon landing in the open ground. With the country being encouraged to 'dig for victory' much of the park was given over to allotments, seen clearly in the aerial photo taken after the war.
For much of this year the park has frequently been deserted as people stayed indoors to avoid risk of the COVID-19 Pandemic.
The People's Park: augmented reality
As part of the exhibition we have created an augmented reality trail which you can access by using your smartphone to scan the QR code on the boards in the park. This allows you to explore a host of questions and images linked to the themes and stories on the nearby boards.
It may be 127 years ago, but Jim the elephant's foray into Finsbury Park, below, remains one of the great stories that make up the heritage of the park.