Great Trees of Finsbury Park
Paul Wood, 17 June 2020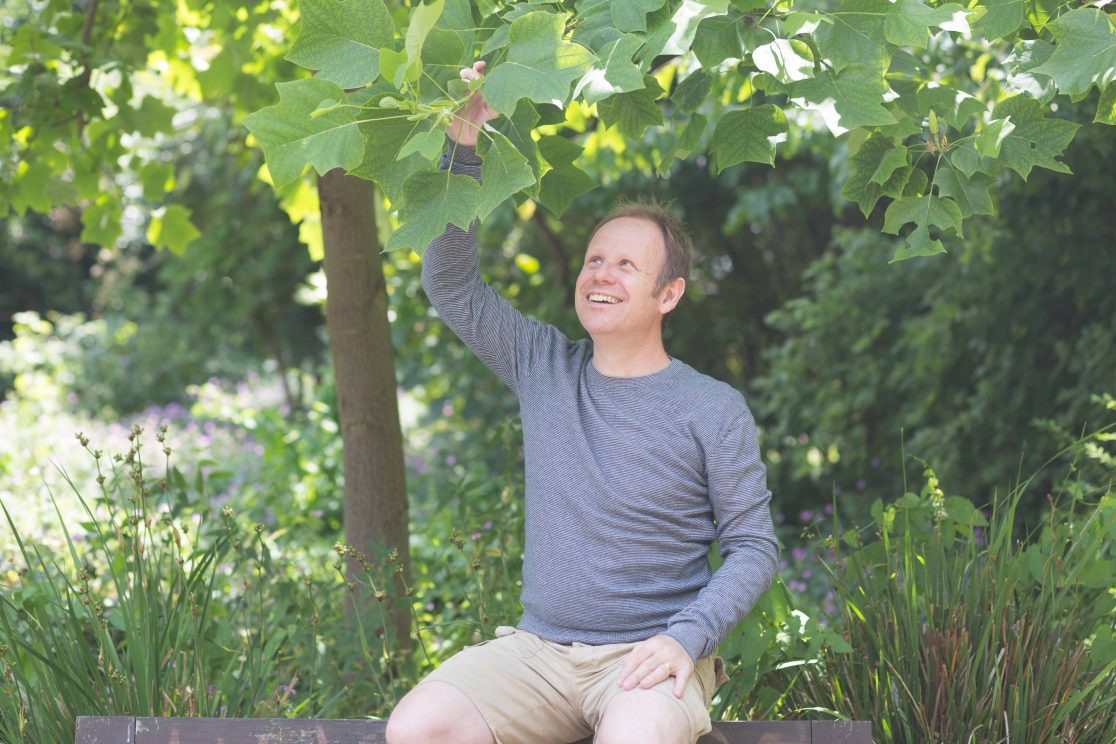 Paul Wood – pictured above by Kimi Gill for an interview with Nicola Baird on the fabulous Islington Faces website, is the author of London's Street Trees, London is a Forest and the Great Trees of London Map.
In the summer of 2019, I led a walk around Finsbury Park as part of the 150th anniversary celebrations. We started outside the café by the boating lake on a very hot Sunday morning in August, and set off for the shade.
I'd spent some time researching what trees can be found in the park beforehand and discovered several unusual species, as well as some excellent examples of more common trees. We headed through the formal McKenzie Gardens, stopping to look at some of the London Planes nearby, which may well date back to when the Park was originally planted, before arriving at the arboreal sweet spot – an area between the lake and the Manor House gate.
Here's where many of the Park's most interesting trees reside, for starters, there are some fine maples, including one of the biggest Box Elders I've seen, and a fine Silver Maple too. But perhaps my favourite tree in this area is a beautiful round-domed Hornbeam. I don't think I'm the only person to appreciate it, as I've often seen groups practising Yoga under it.
It's also worth looking out for some of the Park's more unusual trees around here too. A couple of real rarities are lurking, including a pair of wonderfully named Kentucky Coffee Trees which have complex, multiply-branched leaves. Another unlikely tree nearby is a California Bay, or Headache Tree. It's well-named, crushing one of its leaves releases a strong aroma that some find unpleasant – headache inducing even.
Another pair of less common trees are found in the flower bed next to the community garden on the other side of the avenue. Look out for a magenta flowering Judas Tree, and a Père David's Maple – a tree with striking snakeskin-like bark.
If you'd like to find these and other interesting trees in Finsbury Park, check out the map here. We'll be updating it over the coming weeks, so keep an eye on it!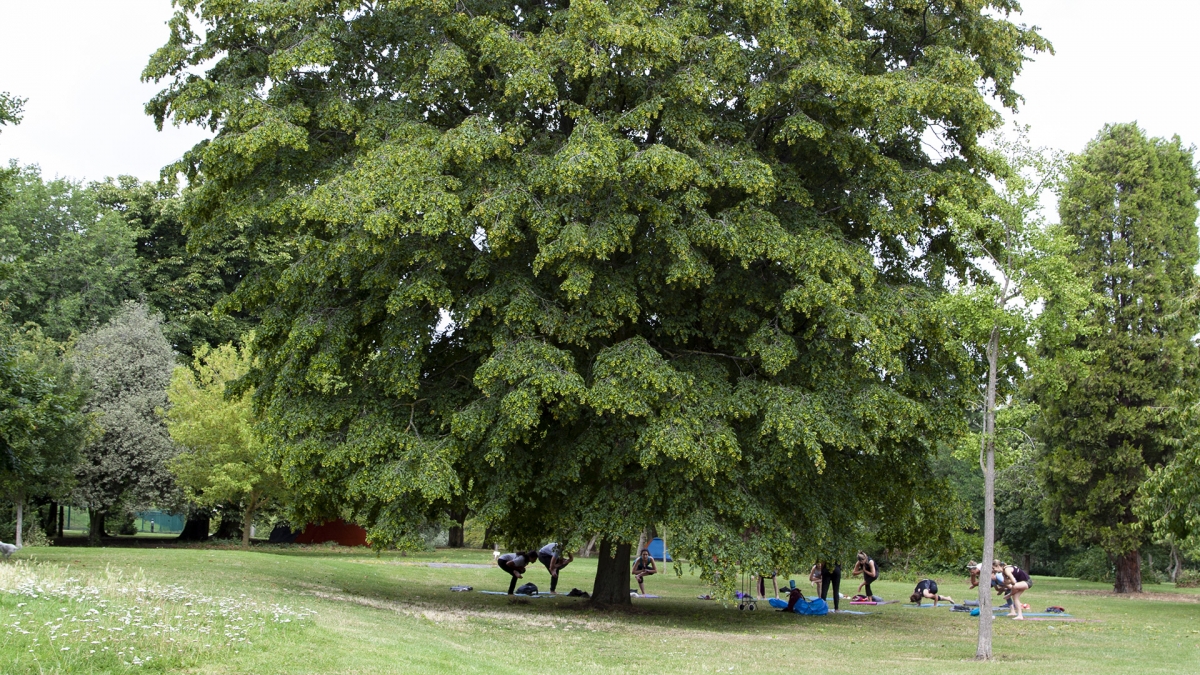 Yoga under the canopy of a beautiful mature Hornbeam, Finsbury Park. Photo: Paul Wood
Find out more about Paul's books and his interest in trees on his website here, and follow him on social media: @TheStreetTree