People's Platform LIve
Malcolm Garrett, 10 March 2019
The first People's Platform took to the park a week ago on the 3rd of March, on what was a somewhat blustery and rainy Sunday morning in Finsbury Park. On a simple, portable platform constructed so that it can easily be wheeled to a variety of different locations across the park, it provides a literal platform for local singers, musicians and artists to perform al fresco to the visitors to the park.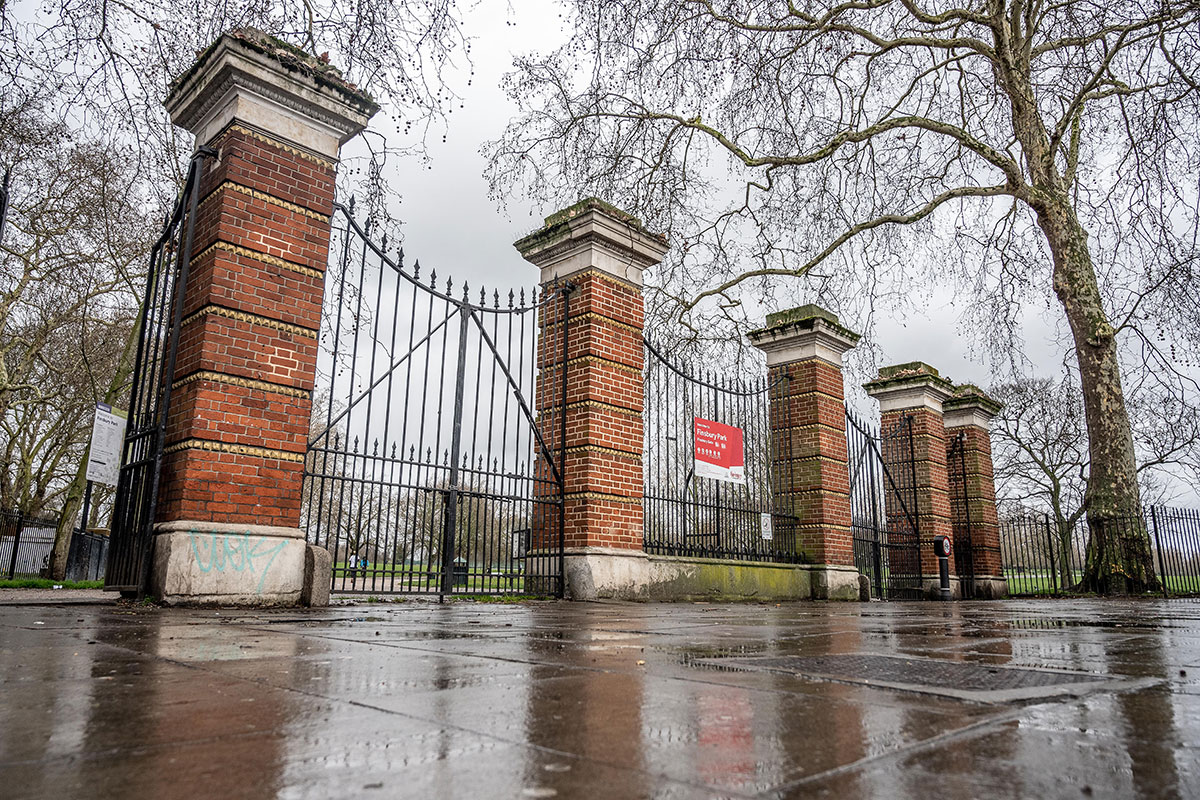 First to the stage, performing in front of the main Finsbury Gate was the wonderful BaggE who sang several of her own compositions. A brave performance in the circumstances, given the inclement weather. The fact that at this debut gig the support team were just getting to know the parameters surrounding the placing of the portable stage and of getting the best sound from the PA didn't help, but none of this phased the remarkable BaggE who beamed throughout. And of course she will forever have the honour of being the very first People's Platform performer as she gave us a truly memorable performance. We sincerely hope she will return to the platform to perform again in more clement conditions.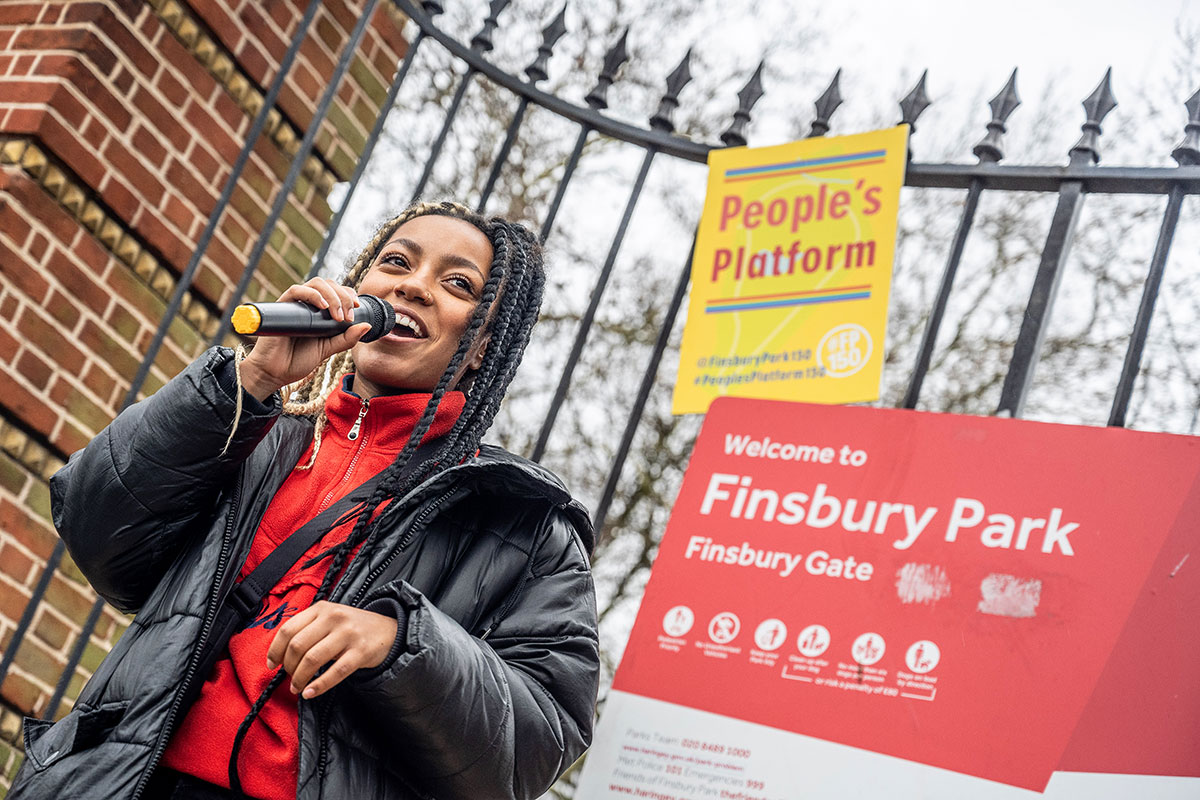 Led by the amazingly passionate and energetic Alex Dayo and an incredible group of drummers from the London School of African, Caribbean & Latin Community Drumming were next up. With a powerful 'guerilla' performance under the railway bridge on Stroud Green Road, a location which served both as shelter from the rain and to give suitable resonance to the sound quality, the drummers gave what was a simply stunning performance.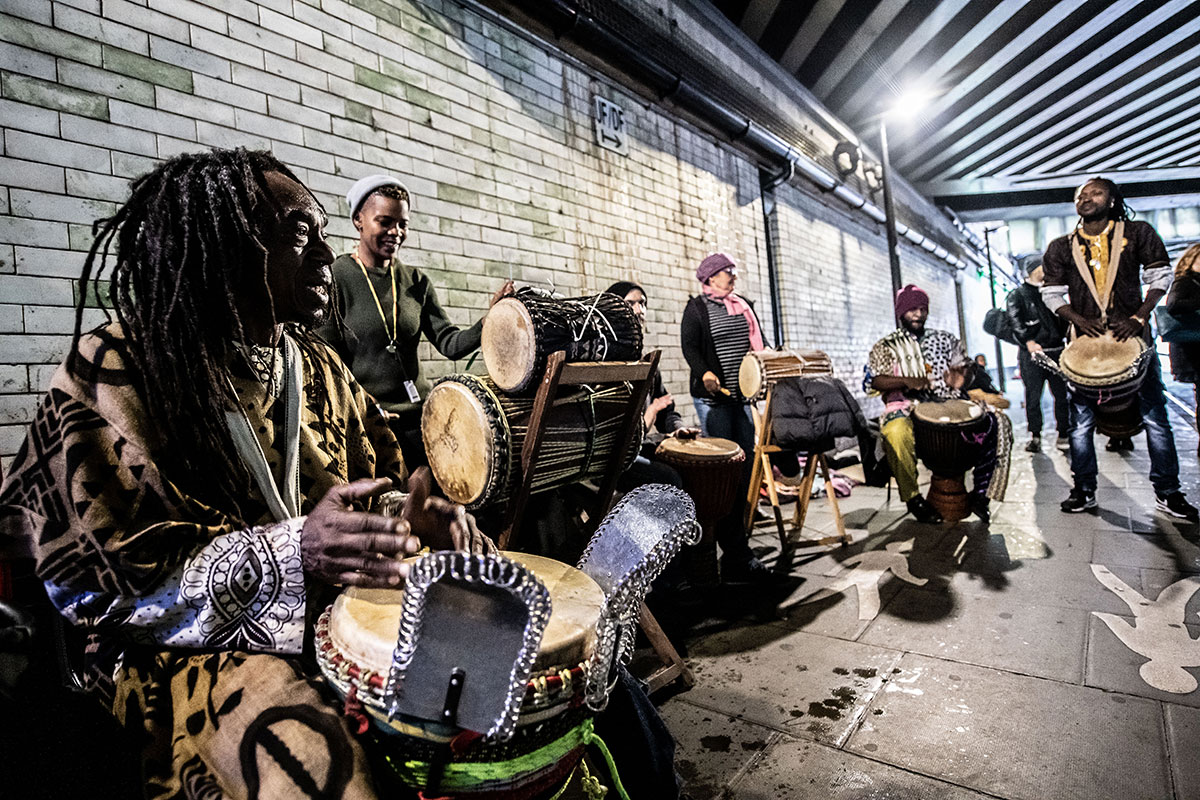 Moving the platform along from outside Finsbury Park tube station up to Manor House Gate, next up was singer Bell, who unfortunately had the worst of the weather to contend with. She gave a wonderful performance none the less, singing a number of her own compositions and accompanying herself on acosutic guitar, as willing helpers with umbrellas shielded her from the worst of the rain.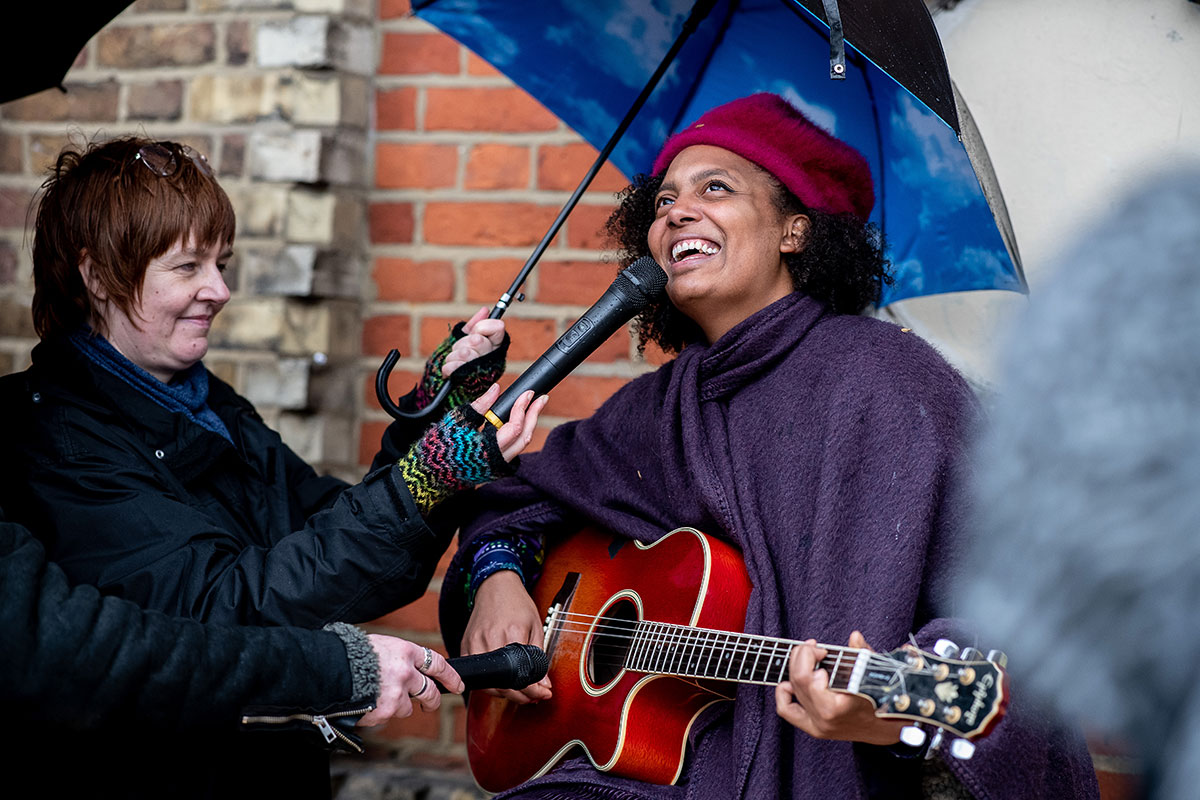 Taking all into consideration, this was a fantastic start to what we hope will be a great programme of performances from a wide range of local performers throughout the year. 
If you'd like to join us and perform on the People's Platform one future Sunday please contact us direct, by emaiiling t.behrman@2nq.uk
Many thanks to photographer Matthew Usher for captuing these exciting debut performances.