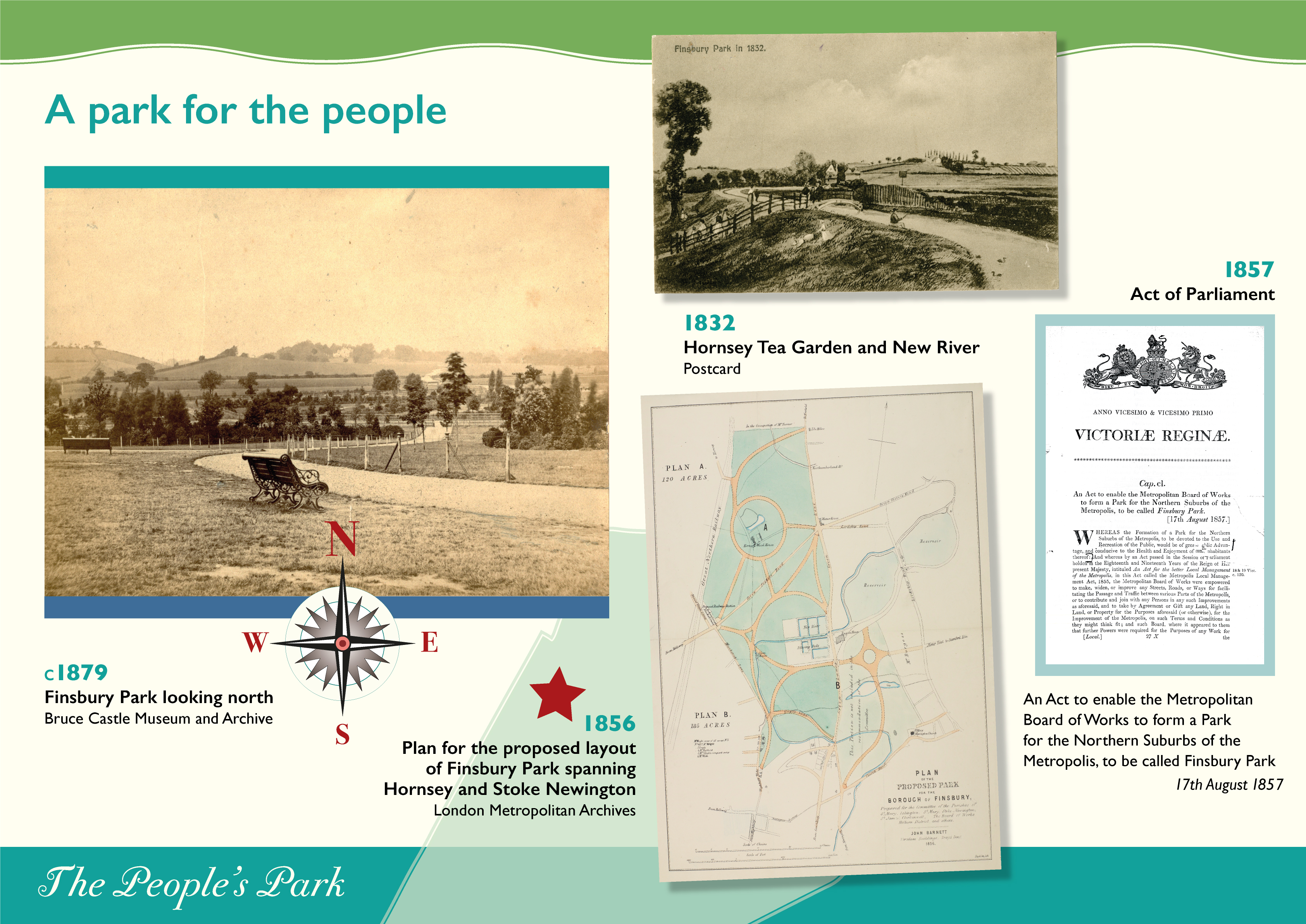 01. A park for the people
In 1801, London was a city of just under a million people, rising to nearly two-and-a-half million mid-century. By 1891 the population had more than doubled again. The sprawl and growth of the metropolis had created a pressing need for public parks.
London became the world's largest city in the 19th century, as the British Empire grew around trade and services. The city's expansion necessitated a corresponding response in terms of infrastructure. Roads, railways and sewerage systems were required to service the growing population.
As the metropolis began to creep northwards towards Hornsey, poverty in many areas was endemic and sanitary conditions poor. Wealthy Victorians turned a blind eye to growing poverty, particularly in the East End of London. Poor families occupied single rooms without toilets, while the more affluent relocated to the suburbs.
In 1841, local residents of Finsbury (some four miles south of the present Park) drew up a petition that was sent to Queen Victoria. The plea was for the creation of a People's Park to alleviate the conditions of the poor and provide much needed access to open space for leisure and play.
Then in 1855 came an important milestone in the development of London's public spaces: the formation of the Metropolitan Board of Works. This paved the way for broader planning and a more strategic response to the city's unbridled growth.
Finsbury Park looking north (above left): To the left is the end of  'The Hogs Back' ridge of hills.  The view looks over the American Gardens towards the Hampstead Tottenham Railway line and the New River. In the distance is Harringay House on the hill to the west of Green Lanes.
The People's Park: augmented reality
As part of the exhibition we have created an augmented reality trail which you can access by using your smartphone to scan the QR code on the boards in the park. This allows you to explore a host of questions and images linked to the themes and stories on the nearby boards.
Below is one of the images near the first board. Do you know who it is? (Clue: she was on the throne when Finsbury park was created.)