People's Platform call out
Thea Behrman, 25 February 2019
We are inviting artists to perform on the People's Platform, a mobile space for the people of the three boroughs (Hackney, Haringey and Islington) to perform and celebrate the 150th anniversary of Finsbury Park. It will be fun, diverse and engaging. We will include other acts across all artforms from London, as the project progresses.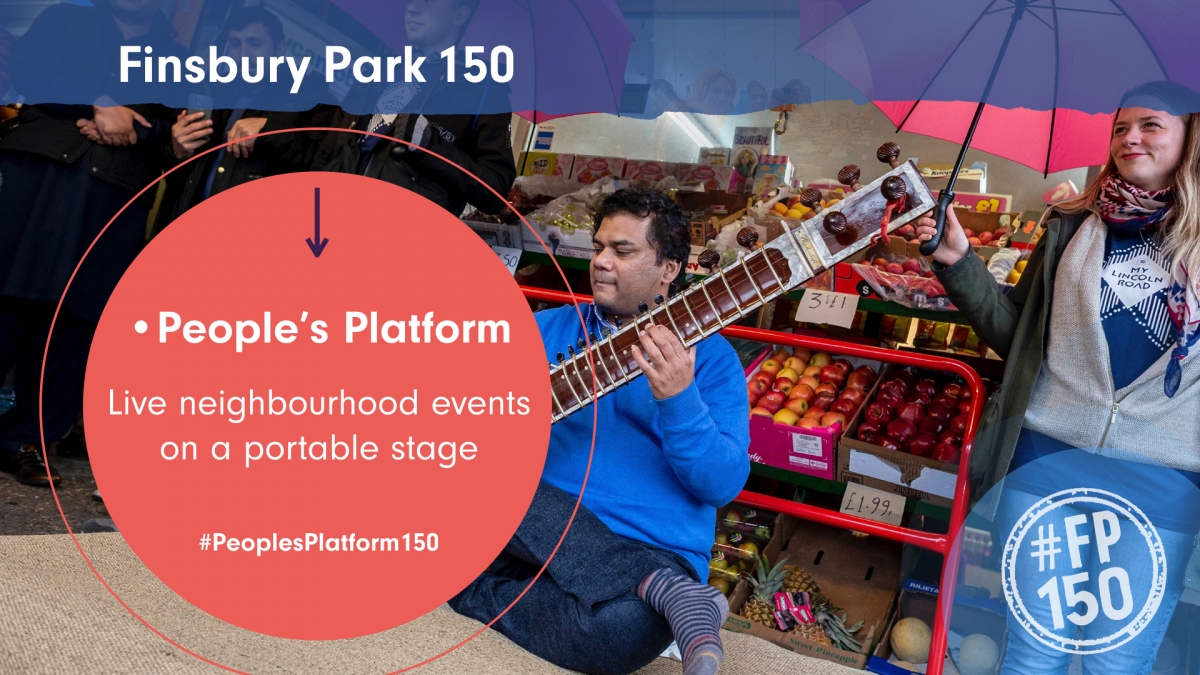 The platform is two mobile trolleys that connect together to make a performance space suitable for 2-3 people. It can be moved around at will. It can also be used as a backdrop where larger groups can perform around it.
It will have two to three people to push the platform to different performance positions, wearing high vis vests.
Acts are paid fees for short performances, normally 20 minute taster sets. (Fee circa £100 for 20 minutes) This is usually acoustic but one could bring a busking PA system (which is not currently supplied).
Sunday 3rd March People's Platform Pilot, 2.30–5.30pm
We are seeking 3 acts to perform 20 minute sets. Priority will be given to talented local performers reflecting the diversity of Finsbury Park area.
Contact
Please email Thea t.behrman@2nq.uk if you are interested in performing.