This map shows the loops and points of interest used to create a LIDAR scan of Finsbury Park in August 2020, as well as 16 augmented reality markers corresponding to the locations of the People's Park Photographic Exhibition installed in Finsbury Park on 26 August and also accessible online here.
This map of selected great trees in Finsbury Park was created by Paul Wood as part of the Finsbury Park 150th anniversary celebrations programme. It is regularly updated.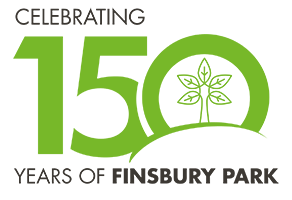 This map shows how the community of Finsbury Park is distributed among eight wards in three London boroughs - Haringey, Hackney and Islington.